What's Happening in the Office of Institutional Effectiveness……
-Assessment Spotlight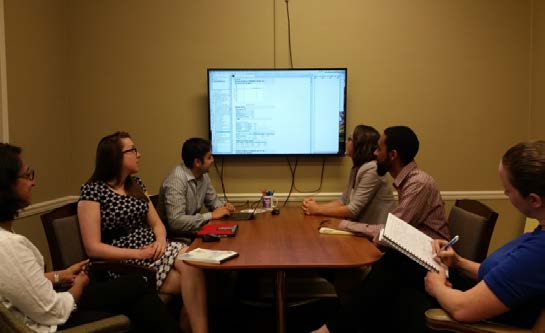 Collecting and reviewing data are critical parts of any assessment process. Within Student Life at The University of Alabama, the Assessment & Planning department (A&P: Tim Salazar, Sam Payton, Suja Rajan) coordinates "data dive" sessions to help programs with those activities. Through a divisional database that is continuously updated, program staff can explore trends, answer key questions, and drill down into student data to gather actionable insights. Those insights translate into specific changes and interventions designed to enhance program effectiveness. Read more about Student Life's data dive with University Recreation.
– OIE consultation and training offered upon request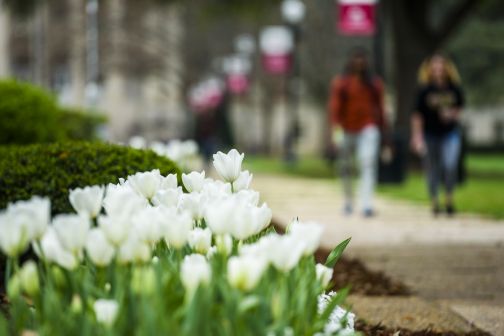 OIE is now offering on-demand, hands-on consultation and/or training sessions for a variety of topics related to the mission of our office. We're happy to schedule individual and small group sessions on those topics or for general consultation. Please visit our Training and Workshops page to view a list of topics and to request an appointment. If you need additional information, contact oie@ua.edu.
– Psychology program wins Provost's Assessment Award 
The Psychology B.S./B.A. degree program has been named the winner of the second annual Provost's Assessment Award, established to recognize excellence in academic program-level assessment and improvement of student learning. The award winner is selected each year by the University Assessment Council from a pool of degree program assessment reports that most strongly exhibit the award criteria: meaningful, measurable, manageable, and innovative. Click here for more information.
– ePortfolio expert comes to campus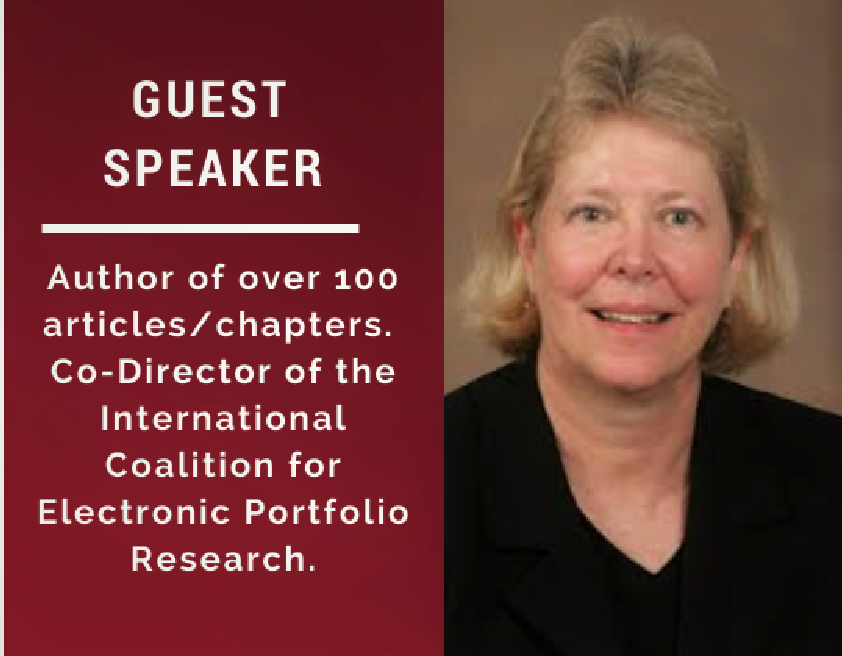 Kathleen Blake Yancey, Kellogg W. Hunt Professor of English at Florida State University, was recently on campus conducting a series of lectures and workshops on the many ways ePortfolios can be designed and utilitzed to contribute to deeper learning by students. Click here for more information, photos, handouts and slides.
---
The University of Alabama values and supports a robust process of institutional effectiveness as a tool to enhance innovation, student learning, service, and stewardship.
Institutional effectiveness is defined as a set of ongoing, regular, and intentional processes which are undertaken with the purpose of improving and assuring the quality of the University at all levels through:
planning and goal setting,
identification of outcomes, measurements, and expectations, and
evaluation, analysis, and use of data to inform decision-making.
The Office of Institutional Effectiveness advises all academic and non-academic units across campus on program approval and review, accreditation issues and all assessment activities. To contact OIE, you may either send an email to oie@ua.edu or call at 205-348-2748. Contact information for a specific staff member, is available on the OIE Staff page.